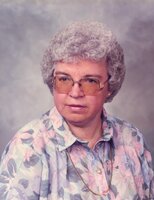 Marlene Ann "Charlie" Semesky
Elmira: Age 79 passed away on Thursday, March 2, 2023 at home. Marlene was born and raised in Elmira the second daughter of the late John and Genevieve (Gublo) Semesky. In addition to her parents, she is predeceased by her brother Theodore.
Marlene is survived by her twin sister, Sr. Arlene Semesky, RSM of Webster, NY, sister-in-law, Shirley Semesky of Elmira; special cousin, Margo (Forsythe) Chamberlain and her family Matthew, Nathan and Margaret Genevieve of Webster, NY
Marlene attended St. Casimir's School and was a 1961 graduate of Notre Dame High School. She was a bookkeeper from the second week after graduation until 2021, working for several companies in the area for 60 years.
Marlene was a lifetime communicant of St. Casimir's Church. She worked at many church events at both St. Casimir's and St. Charles Borromeo Church. Marlene was president of the Altar and Rosary Society at St. Charles. Marlene was an active member of the Women of the Moose Chapter 1832. While working with the churches she learned to make perogies and continued to make them for fundraisers for the Women of the Moose. While a member of the Moose Club Marlene earned her College of Regents degree, the highest degree awarded to a woman of the Moose. An avid bowler Marlene bowled 3 times a week and coached youth bowling on Saturday mornings. She was elected to the EWBA Hall of Fame in March of 1992. Marlene was also a volunteer for the Community Kitchen. She was a great New York Yankee fan – do or die.
Family and friends are invited to McInerny Funeral Home, 502 W Water Street, Elmira, on Thursday, March 9, 2023 from 4:00 p.m. to 7:00 p.m. Marlene's Mass of Christian Burial will be held on Friday, March 10, 2023 at 10:30 a.m. at St. Patrick's Church, 604 Park Place, Elmira. A livestream of the Mass will be available through the Facebook page for Most Holy Name of Jesus Parish (https://www.facebook.com/ElmiraCatholic).
In lieu of flowers, those wishing may remember Marlene with a donation to the Sisters of Mercy of the Americas, 1437 Blossom Road, Rochester, NY 14610 or to Notre Dame High School, 1400 Maple Avenue, Elmira, NY 14904.