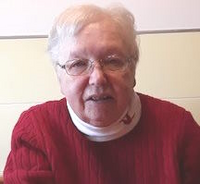 Linda Louise Lintz
Age 75, passed away in the comfort of her home, with her sister by her side, on Thursday, February 16, 2023. Linda was born in Elmira a daughter of the late Robert L. and Patricia (Reidy) Lintz. She is also predeceased by her brother Robert L. Lintz, Jr.
Linda is survived by her sister and brother-in-law Diane and Steve Pryslak of Brighton MI; sister-in-law Marie Lintz of Rochester; along with several nieces, nephews, great- nieces, nephews and great-great- nieces, nephews. She is also survived by many loyal and devoted friends.
Linda was raised in Elmira Heights and was a 1965 graduate of Thomas Edison High School. She earned her Bachelor's Degree from Albany State University in 1969 and went on to earn her Master's Degree from Cortland State College. Linda started her thirty-seven-year career in education as a physical education teacher before becoming the athletic director at the Waterford Half Moon Union Free School District in Waterford NY, a position she held for thirty-three years. She retired in 2002 and began to split her time between Florida and the Elmira-Horseheads area. Linda was a lifelong devout Catholic who was very active in the church throughout her lifetime. Proud of her Irish heritage she was a member of the Ladies Division of the John J. Lee Division of the Ancient Order of Hibernians. Linda was an avid golfer, loved tennis and pickleball. She enjoyed playing basketball, tennis, and golf in the Senior Games, both in Florida and Elmira.
Family and friends are invited to McInerny Funeral Home, 502 W Water Street, Elmira, on Wednesday, February 22, 2023, from 4:00 p.m. to 6:00 p.m. A prayer service will be held there on Thursday, February 23, 2023, at 9:15 a.m., followed by a 10:00 a.m. Mass of Christian Burial at St. Patrick's Church, 604 Park Place, Elmira. A livestream of the Mass will be available through the Facebook page for Most Holy Name of Jesus Parish (https://www.facebook.com/ElmiraCatholic). Interment, with committal prayers, will then take place at St. Peter & Paul's Cemetery.
Officers and member of the Ladies Division of the AOH will meet at the funeral home at 5:45 p.m., on Wednesday, February 22nd, to conduct a prayer service for Linda. Signed, Patty Corcoran, President.
Linda's family would like to extend a sincere thank you to Dr. Megan Westervelt and to Linda's devoted caregivers for their loving care over the many years of Linda's declining health.