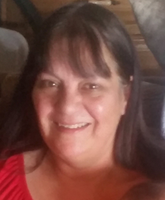 Cynthia J. Schroth
Horseheads: Age 66, passed away at the Westchester Medical Center on Sunday, February 5, 2023 with her family by her side. Cynthia was born in Elmira, a daughter to Geraldine and the late David Lapp. In addition to her mother, Cynthia is survived by her children, Justin Schroth with Mary Griswold, Valerie Baker, and Jesse Schroth with Miranda Parker all of Horseheads; grandchildren, Micah, Elijah, Destiny, Lacey, Julian, Nathan, Noelle, and Colton; sisters, Deborah Yodice, Pamela Burrell with Daniel Goodwin; aunts, uncles, many nieces, nephews and cousins.
Cynthia was an amazing mother who put her family first. She loved to crochet and was very skilled in making crafts Cynthia was also a talented organ player. She made every holiday and special occasion amazing for her family. Cynthia also had a strong Christian Faith.
Family and friends are invited to Cynthia's graveside service at Maple Grove Cemetery on Monday, February 13, 2023 at 10:30 a.m.